The East Bay and San Francisco Chapters of the Haas Alumni Network cordially invite you to a lecture by Professor Ann Lee, co-author of the book, "What the U.S. Can Learn From China".
Three decades ago, China was a rural economy with barely any exports. Last year, China succeeded Japan as the world's second largest economy. Many predict it will be larger than the United States by 2020.
Ann Lee will provide an unvarnished assessment of China's political economy and governance structure that can be applied to other governments regardless ofideology. Her message to Westerners: stop whining about the competition and stop treating China as the enemy. Rather than demonizing China, a more productive use of time and resources is to learn from this rising power in order to maximize the idle talent of millions of people.
As a hedge fund manager, Ms. Lee realized that the American system is benefitting only the select few, a realization that has become more evident in the last three years (and especially in the last month, with the 99% movement gaining momentum!) The Chinese economy has ways of making things work for everyone. This idea will certainly not sit well with some, but Ms. Lee urges people not to use human rights as a smokescreen to learn how to co-create a future. Whether we like it or not, the U.S. is going to have to deal with the competition from China, not just in our schools, as Tiger Mom, Amy Chua,points out in her much-discussed book, but in our politics and economics as well.  Ann Lee's book will certainly spark interesting debate among those interested not only in China, but U.S. domestic policy. Instead of complaining about what's not working, it leads the conversation towards possible solutions.
Date: Wednesday, January 18, 2012
Time: 6:30 pm to 8:30 pm
Location
Credit Suisse Conference Room
650 California Street 28th Floor
San Francisco, CA 94108
415-249-2000
BART Access
The Montgomery Station is the closest BART station.
Cost:
Alumni and Guests – $50
Students – $30 (limited number at this price)
Appetizers and wine will be served
Ticke price includes a copy of the book "What the U.S. Can Learn From China".  Due to limited seating, we expect the event to sell out quickly. Registration fees are transferable, but non-refundable.
About Ann Lee: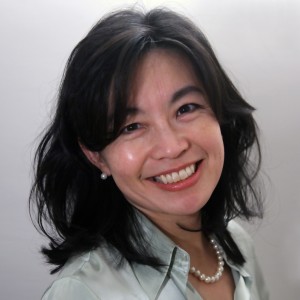 Ann Lee is an adjunct professor at New York University, teaching finance and economics, and a senior fellow at the progressive think tank organization DEMOS. She was also a visiting graduate economics professor at Beijing University and an adjunct finance professor at the Lubin School of Business at Pace University. Before that, she was an investment banker and partner at multi-billion dollar hedge fund firms. Born in China and raised in the States, she has the unique perspective of understanding both worlds.
Ms. Lee was educated at UC Berkeley, Princeton's Woodrow Wilson School of International Affairs, and Harvard Business School.
She has served as a consultant to the Committee of Economic Development and the McKinsey Global Institute, and her articles have appeared in the Wall Street Journal, Financial Times, Forbes, Worth, and many other publications.


For questions, contact:
Cho Tang: cho@excelgraphicsprinting.com
[eventbrite eventid=2658795529 type=ticket width=100% height=300]