The Haas Alumni Network East Bay Chapter and the Berkeley Skydeck, in partnership with the Lester Center for Entrepreneurship, cordially invite you to spend an evening with Professor Emeritus and Former Dean, Raymond Miles.
He will discuss his work addressing Collaborative Inter-firm Entrepreneurship: A Competitive Strategy of Continuous Innovation. In addition to learning about this work at the leading edge of organization and strategy you will have an opportunity to network with your fellow alumni. This is also an excellent chance for Bay Area Haas Alumni who were students when Professor Miles was Dean (1983 – 1991) to become reacquainted with Professor Miles and with fellow students. It is also a chance to see the Skydeck facility that houses the UC Berkeley Startup Accelerator.
At the annual Haas Gala, the Raymond E. Miles Alumni Service Award is given to an alumni volunteer who demonstrates profound involvement in the Haas Alumni Network community. The Haas Alumni Network was formed under the guidance of Dean Raymond Miles.
Date: Wednesday, May 8
Time: 6:30 pm – 8:30 pm
Location:
The UC Berkeley Startup Accelerator@Skydeck
2150 Shattuck Avenue (top floor)
Berkeley, CA 94704
(Near BART and parking)
Cost:
Alumni and Guests – $25
Students – $15
Appetizers will be served
Professor Miles and his collaborators advocate that the United States and other advanced economies will increasingly compete at the downstream end of industry value chains. That is, across many different types of industries, firms will succeed to the extent that they can use superior know-how and capabilities to create a continuous stream of innovative products and services for both existing and new customers. Yet most business firms in advanced economies today utilize only a fraction of their innovation potential. The growing recognition of this problem is driving experiments that will result in a new organizational form—a new approach that will allow underutilized resources to be brought to bear on new market opportunities. This emerging form is called the collaborative multi-firm network, and it will continue to take shape as forward-thinking managers develop the unique capabilities required to operate it. Professor Miles will share such insights and invite active discussion. Please join us for this stimulating evening of discussion, networking, looking toward the future and remembering the past.
Sponsored by:
About SkyDeck | Berkeley: Skydeck | Berkeley is the first research university startup accelerator developed to foster entrepreneurial excellence through personalized engagement and key alliances among the University, National Lab, Local Government & Private Sector. (http://skydeck.berkeley.edu/)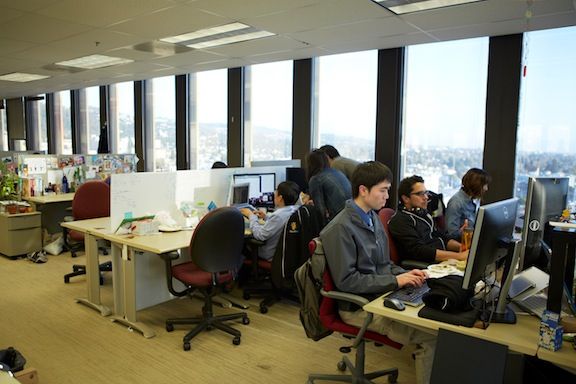 For questions, contact:
Dave Sherman: dave@dsherman.net

[eventbrite eventid=6074847031 width=100% height=300]